Resume Tips to Help You Land Your Dream Job
Get the resume you need to land your dream job! iClicknPrint.com design center makes it fast and easy to create the powerful and professional resume that hiring managers are looking for!
If you are just graduating or starting your career and you don't have a lot of professional experience under your belt, there is no need to worry! Everyone has been in the same position as you when they first started
Step 1 – Brainstorm
Take time to write down your experience and skills that relate to the position you are applying for.  Also take the time to study each job posting. You have to think of ways to stand out from all of the other candidates competing for the same position as you.  You want to make them think you are perfect for the job!
Don't only include employment, but also any leadership roles or volunteer experience you may have, in addition to awards, skills, or classes you've taken. You will want employers to know about these
Try and keep in mind the employer and job description. You need to show them how your experience and skills make you perfect for the position
Step 2 – Put it all together
Now is time to begin writing. There are many great resume examples online that you can use for inspiration or reference
Make it look professional, simple, and clean. You want to make it easy to read and try and stick to one page
A great way to start your resume is with a summary statement which discusses your goals and strengths
Then, list your education. The high school and college(s) you've attended. It is not recommended that you put your GPA unless it is a 3.5 or higher
Next is the experience section. This is where you write about your past internships and job experience. Usually this information is in bullet form and you can expand on how you took initiative or accomplished a goal – use numbers if you can
This is where you get personal. You can add a lot of sections including – volunteer experience, relevant coursework, extracurricular activities and community involvement, computer and language skills, and more!
You can also put thought into using a template or a layout, but don't stress this too much. Your goal is to communicate your experience in the appropriate manner, not wow them with your design
Step 3 – Proofread!
You will not be taken seriously if there are spelling and grammatical errors on your resume. You won't look detail oriented with a resume that looks like it wasn't proofread
Proofread, proofread, proofread!
Print it out and read it over. Word won't always catch all of your mistakes. You can also ask a friend or family member to read it over for you as well. Its always nice to have another set of eyes. There are even services online that will scan your resume and check for any mistakes
Step 3 – Print
Use good quality paper, and not just regular photo paper. Geographics offers many varieties and styles that are perfect for printing your resume! And our Design Center can help you put it all together!
We hope these resume tips to help you land your dream job have helped!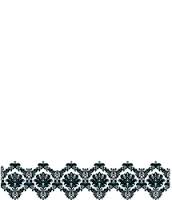 Now you are ready to get your dream job! What are you waiting for?
Please follow and like us: